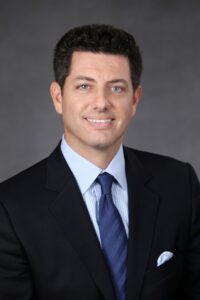 Three of the firm's shareholders finalized several real estate transactions totaling more $76 million in Broward and Monroe counties.  John Catalano represented Konover South and Master Development Partners in their purchase of vacant property in Miramar, Fla. owned by the Cleghorn Shoe Corporation.  The purchase was part of a $41 million acquisition that will pave the way for a 30-acre mixed-use community with 650 apartments to be developed by Altman Cos., while Konover South and Master Development Partners plan to break ground on a 56,000-square-foot retail center.  Click here to read additional information on the deal from the pages of the South Florida Business Journal.

Oscar R. Rivera represented the seller in the sale of Palm Square, a 77,621- square-foot shopping center in Broward County that sold for $20.475 million to Galim Capital. The retail strip, located on Pines Boulevard, is at the epicenter of a thriving Broward County submarket, which is in the midst of adding multifamily, retail and mixed-use development to the area.  Click here to access PROFILE Miami's article and read more on the deal.

Catalano, Maryvel de Castro Valdes and Rivera also represented 2720 N. Roosevelt Blvd LLC, a wholly owned subsidiary of LPI/KEY WEST ASSOCIATES, LTD., in its acquisition of the fee simple interest in the Overseas Market Shopping Center in Key West. The land was sold for $15 million to the purchaser, whose parent entity is the ground lessee of the property under a long term ground lease. Overseas Market is the largest Shopping Center in Key West, and it is anchored by Winn-Dixie, Ross and other national retailers.
Our firm salutes these real estate partners for their work in finalizing these major transactions for our clients.