"I'm putting my own life at risk!" That's what an Ormond Beach, Fla. homeowners association director is reported to have said after he fired his gun into the ground in an effort to shoo away two teenagers from the community pool.
Thankfully, nobody was hurt in the incident, which resulted in the arrest of Richard S. Marcelle, 66 (pictured below), for three counts of aggravated assault with a deadly weapon without intent to kill and discharging a gun in public.
According to reports in the Daytona Beach News-Journal and local television stations, the encounter took place at approximately 9:15 on the evening of April 22 when Julian Johnson, an 18-year-old resident of The Village subdivision, and a younger friend visited the community pool.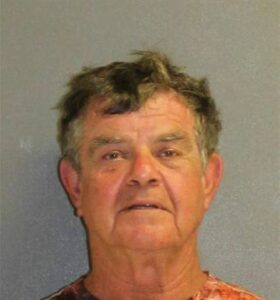 Marcelle, who is a member of the HOA's board of directors, approached and informed them that the pool was closed.
When Johnson noticed a sign indicating the pool is open until 10 p.m. as he and his friend were exiting, they pointed it out to Marcelle. Apparently, residents had not yet been notified, and new signs had not been posted, announcing a recent change to the pool hours.
As they attempted to re-enter the pool area, the association director intercepted them and brandished a handgun, which he then fired into the ground. One of the teens then asked: "Did you really just shoot a gun?" Marcelle's response: "Yes, I am putting my own life at risk!"
A surveillance camera captured the confrontation on video, which shows that the teens were not armed nor acting in a threatening manner toward Marcelle.
This case takes the slang phrase "condo commando" to new extremes. It demonstrates the potential safety and liability issues that could arise when directors go rogue in their enforcement of association rules and resort to using weapons and threats of violence to carry out their objectives.
While many community association stakeholders may relate to various aspects of this case, the use of a handgun or other deadly weapon should never be an option to carry out association duties. For instance, many association representatives can relate to the need to promptly notify the community of modified or newly implemented rules or restrictions. Similarly, many communities may have to address residents and guests which may or may not be using facilities in alleged violation of the community's restrictions. Some directors and managers may feel as though they are performing a thankless job, which in some instances even entails being confronted by residents or guests.
However, no matter what the circumstances might be, the role of directors and managers should never include the use of deadly force to enforce or carry out community association objectives. Doing so may expose not only the individual director or manager to personal liability, but it may also result in adverse legal consequences for the association.
Community association boards of directors and property managers should work with highly qualified and experienced association legal counsel to establish reasonable and effective policies and protocols for rules enforcement, and they should remain vigilant and act quickly to detect and prevent any individuals from employing their own over-zealous tactics.